Museum of the City of New York
We hopped a train to NYC recently to check out some spaces for a few of our clients with events coming up in the fall. One venue that really stood out to us was the Museum of the City of New York. If you find yourself on the way, way Upper East Side (think 5th Ave. and 103rd St.), clear your calendar, because you'll have to stop by and take a peek!
Completed in 2015, their comprehensive renovation was a smashing success. The expanse of the entry courtyard somehow manages not to detract a bit from its undeniable charm. And once through the doors, the eye is immediately drawn to an amazing light installation that dangles in front of a floating marble staircase. Talk about an entrance.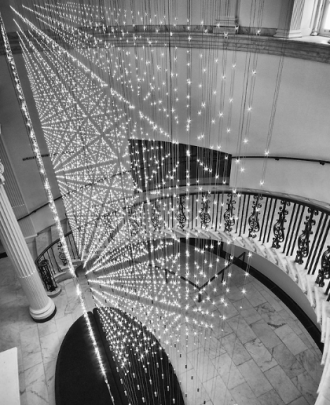 Throughout the City Museum's elegant landmark building, we found spaces simultaneously beautiful and useful, as well as several beautiful terraces overlooking Central Park and Fifth Avenue. We learned that these are often used for weddings, Bar and Bat Mitzvahs, corporate events, fundraisers, conferences, and location shoots. If the beauty of the museum's architecture and surroundings isn't enough, each floor also features artwork and exhibits that all speak to the unique story of New York.
When the elevator doors opened onto the third floor, you're immediately greeted by the Tiffany and Co. "Gilded New York" exhibit. As we peered into the room, we saw intricate jewelry, paintings, and home furnishings fit for a queen—us girls were goners! This beguiling exhibit showcases the aesthetics of New York's elite in the late 19th and early 20th centuries. Spoiler alert! The exhibit also features a display of lavish costumes, portraits, and decorative objects that would previously have been displayed in the storied ballrooms of Fifth Avenue mansions and hotels.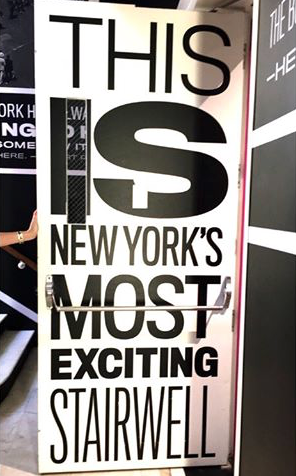 Lastly, don't leave without popping into the gift shop. What man in your life wouldn't love these subway token cufflinks!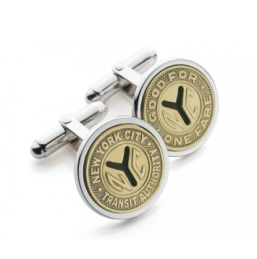 ---
---