Let's Dip Our Toes in Nantucket This Summer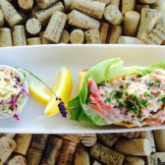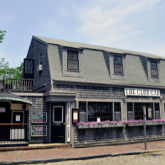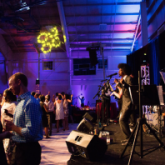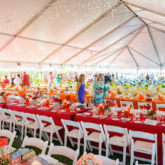 As we made clear in our last post about what's happening in Greenwich, CT, there is so much more to do this summer outside the Hamptons. So hop onto the next plane or ferry and travel across the water to Nantucket for parties, galas, live music, and more. We suggest you head to East 35th Street to board the ferry to Nantucket there, easy as that!
Looking to attend an event outside the city and away from your typical Hamptons crowd? How about the 2016 Tim Russert Summer Groove for Nantucket's Boys & Girls Club. For the past 14 years, this event has evolved to become a highlight of the summer social calendar with an evening of fine food and drinks and a festive dance party. Great event with a great cause. Another event that is the talk of the island is the Artists Association of Nantucket's Summer 2016 Art Auction and Gala, which is followed by an after party of sweet treats, drinks, and live music. Here is your chance to rub elbows with a fun mix of Boston and Manhattan elite/socials!
Feel like a night out on the town? We found four standout places that Nantucket's nightlife is known for. The Boarding House, is an award-winning restaurant and bar with an intimate, neighborhood feel that attracts a singles crowd. If you want less flirtation and more focus on the food, try Cru. This premier oyster bar offers casually elegant cuisine in a visually stunning waterfront setting on Nantucket Harbor. Next, The Chicken Box is the place for you if you live for live music that includes jazz, blues and reggae in a roadhouse atmosphere. If jazz isn't for you and you're looking for a younger crowd, check out The Muse, which showcases live bands and DJs. Safe to say there will be endless food and entertainment in Nantucket this summer!
---
---