Truckin' It
This past weekend, Ashley's family threw a party to celebrate her younger sister's graduation. They rented a taco truck called Taco Pacifico for the occasion. Everyone got a kick out of it when the truck came rolling up the driveway, ready for a good time. The taco experts set everything up, so it's super easy and no-fuss for the host. The truck not only has chicken, beef and fish tacos, but also offered burritos, nachos, quesadillas and churros. The truck does not provide drinks, so Ashley and her mom found a great sangria recipe from Bobby Flay to compliment the Mexican Fiesta theme. We would totally recommend Taco Pacifico to anyone throwing a big bash. And the best part? Unlimited guac.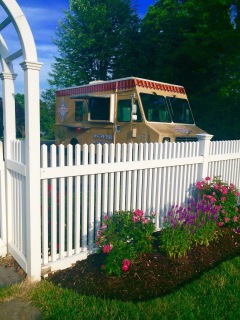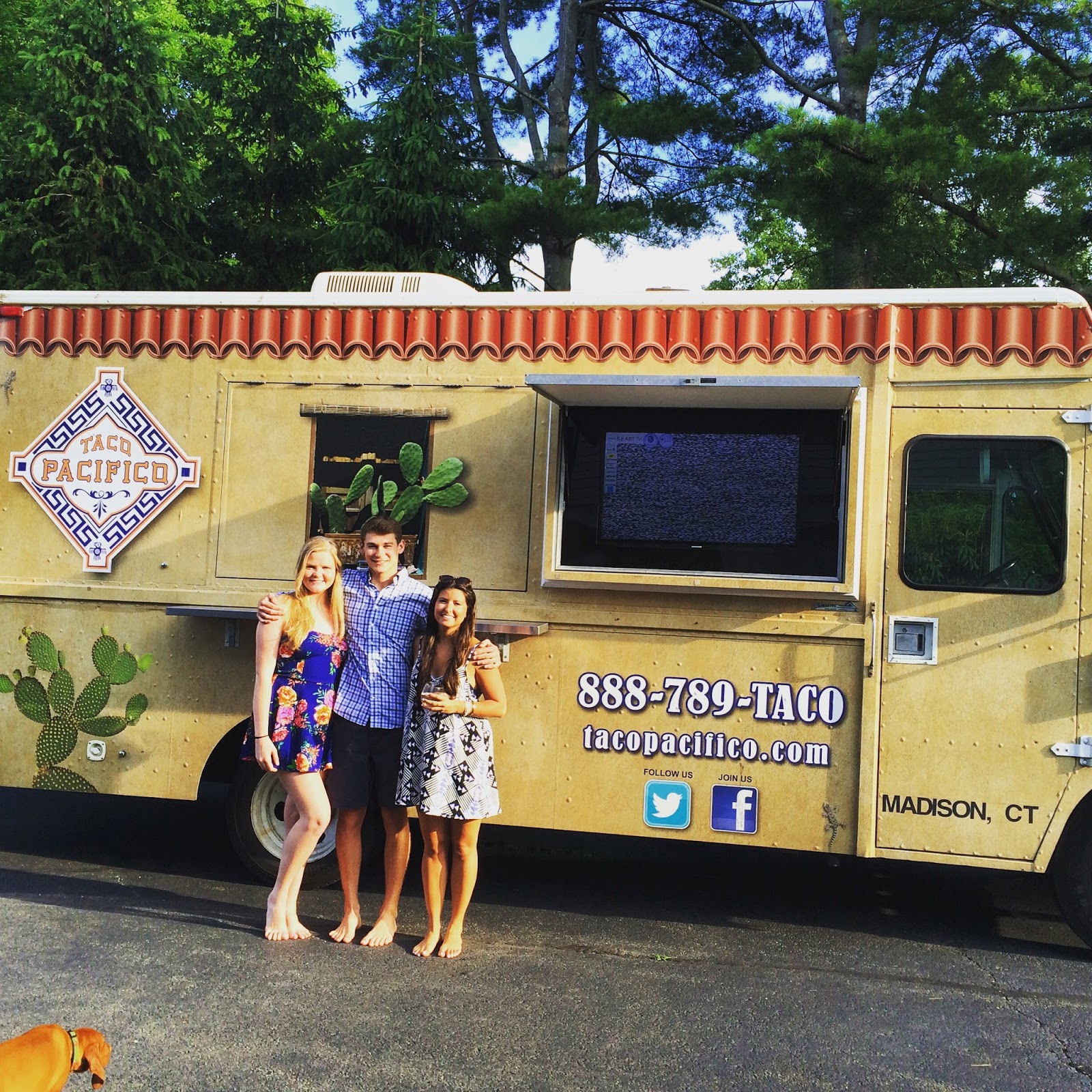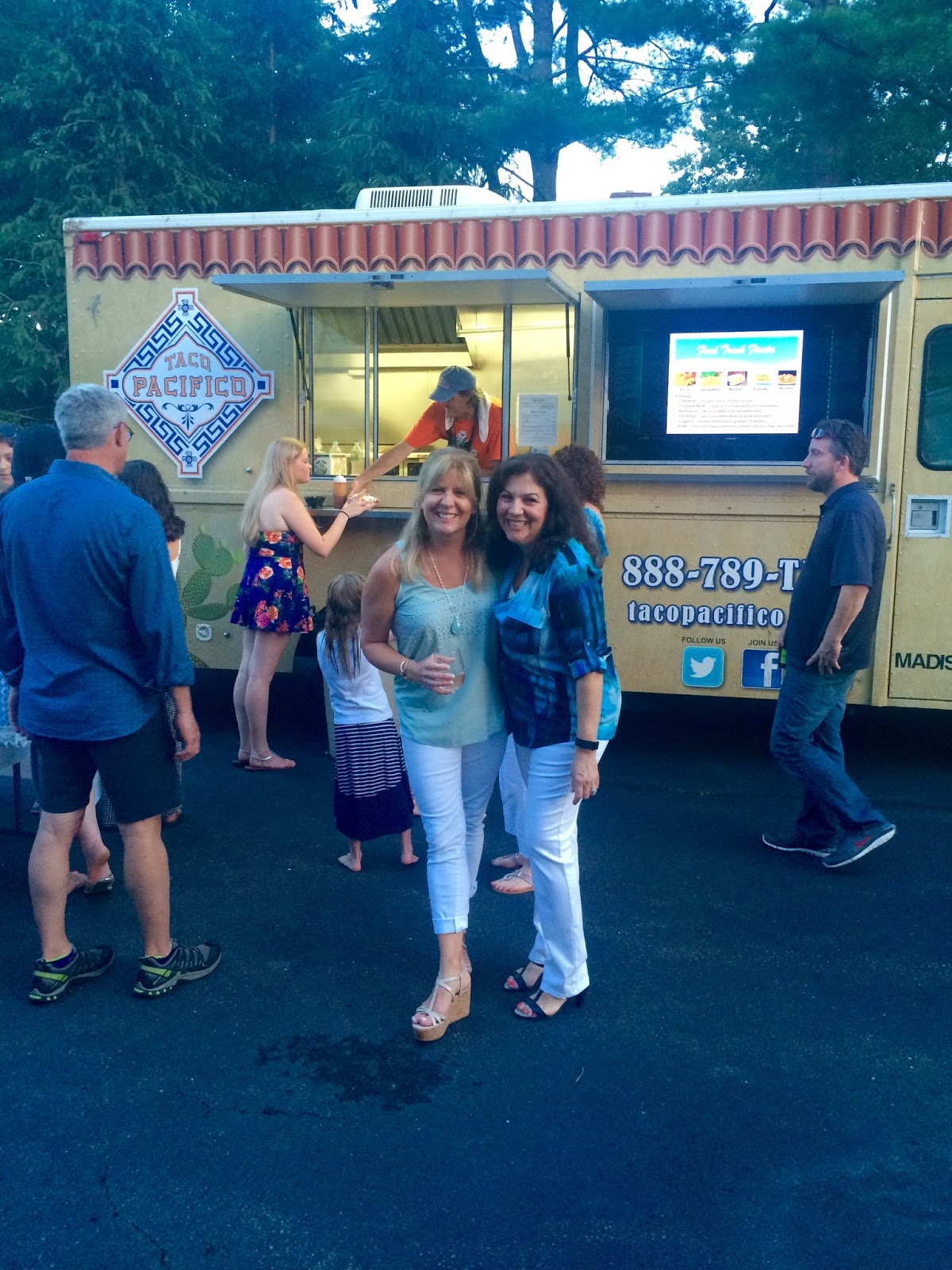 This whole food truck thing has gotten immensely popular in the last few years and is the latest craze with weddings, bar and bat mitzvahs and other private events. It has also become a staple at music festivals, sporting events and beach towns. Mary's favorite food truck of all time is the Ditch Witch in Montauk. This particular truck has been around for years and is practically a national landmark in the area.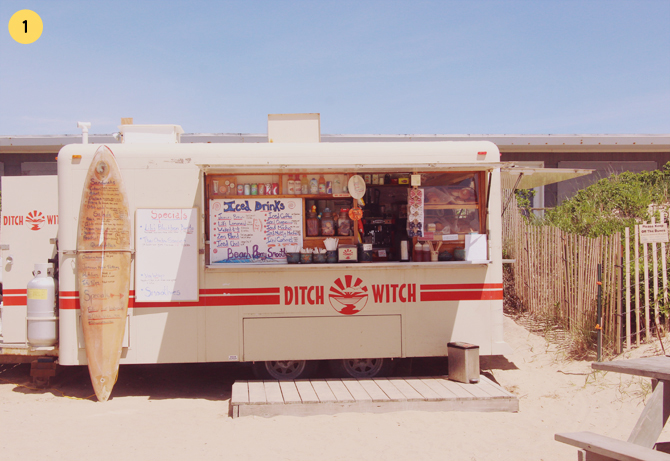 Even established restaurants are starting to catch on, branching out to create mini, moveable versions of themselves. Luke's Lobster, for example, now has the "Nauti Mobile" and can now be found roaming the streets of Manhattan.

In our important food truck research, we stumbled upon this great food truck finder for all you hungry New Yorkers. Next lunch break, skip Seamless and go find some trucks.
---
---